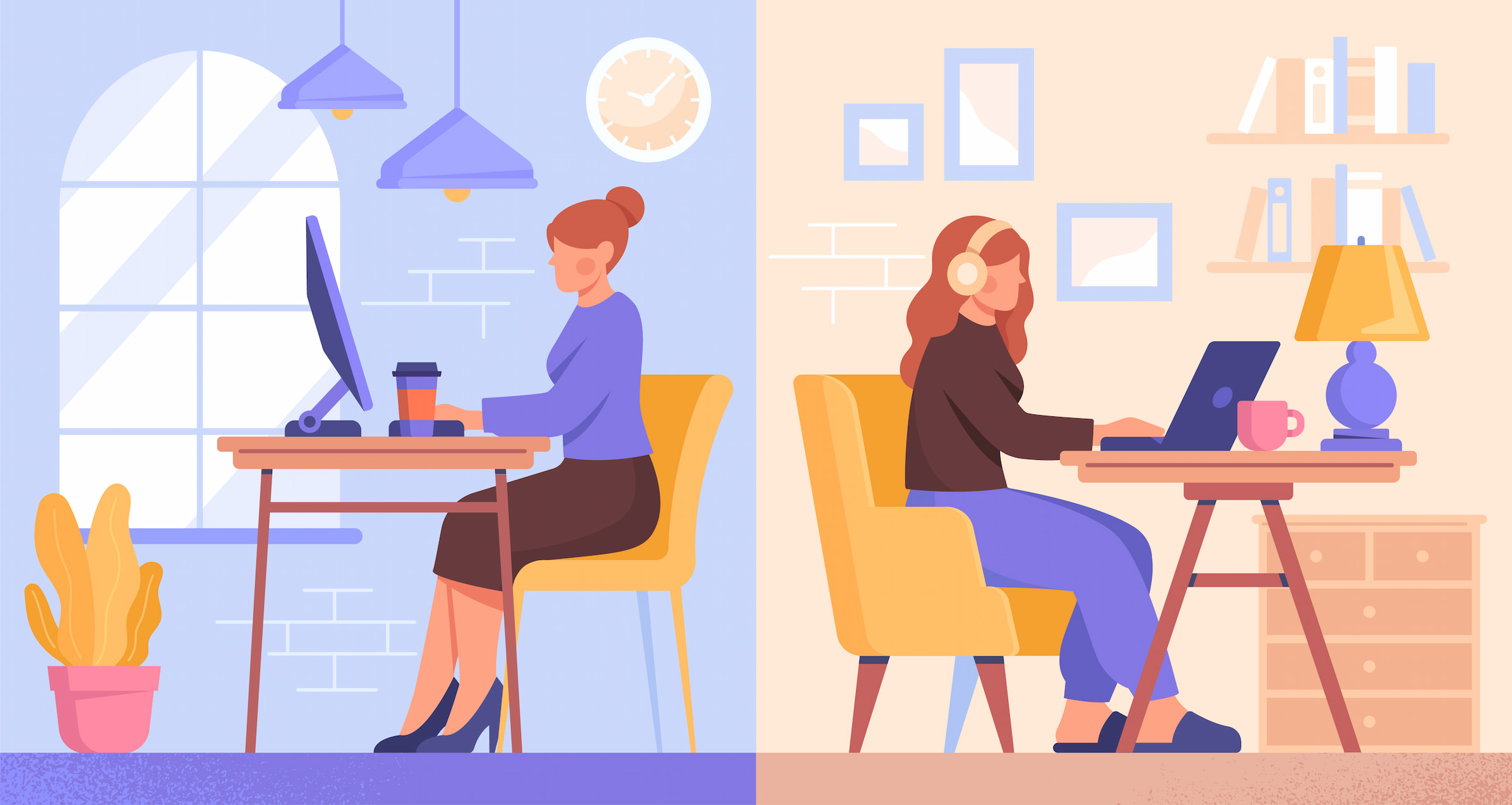 Nearly Three-Quarters of Public Sector Organisations Fear that Their IT Offering Cannot Support Hybrid Workers
22 February 2023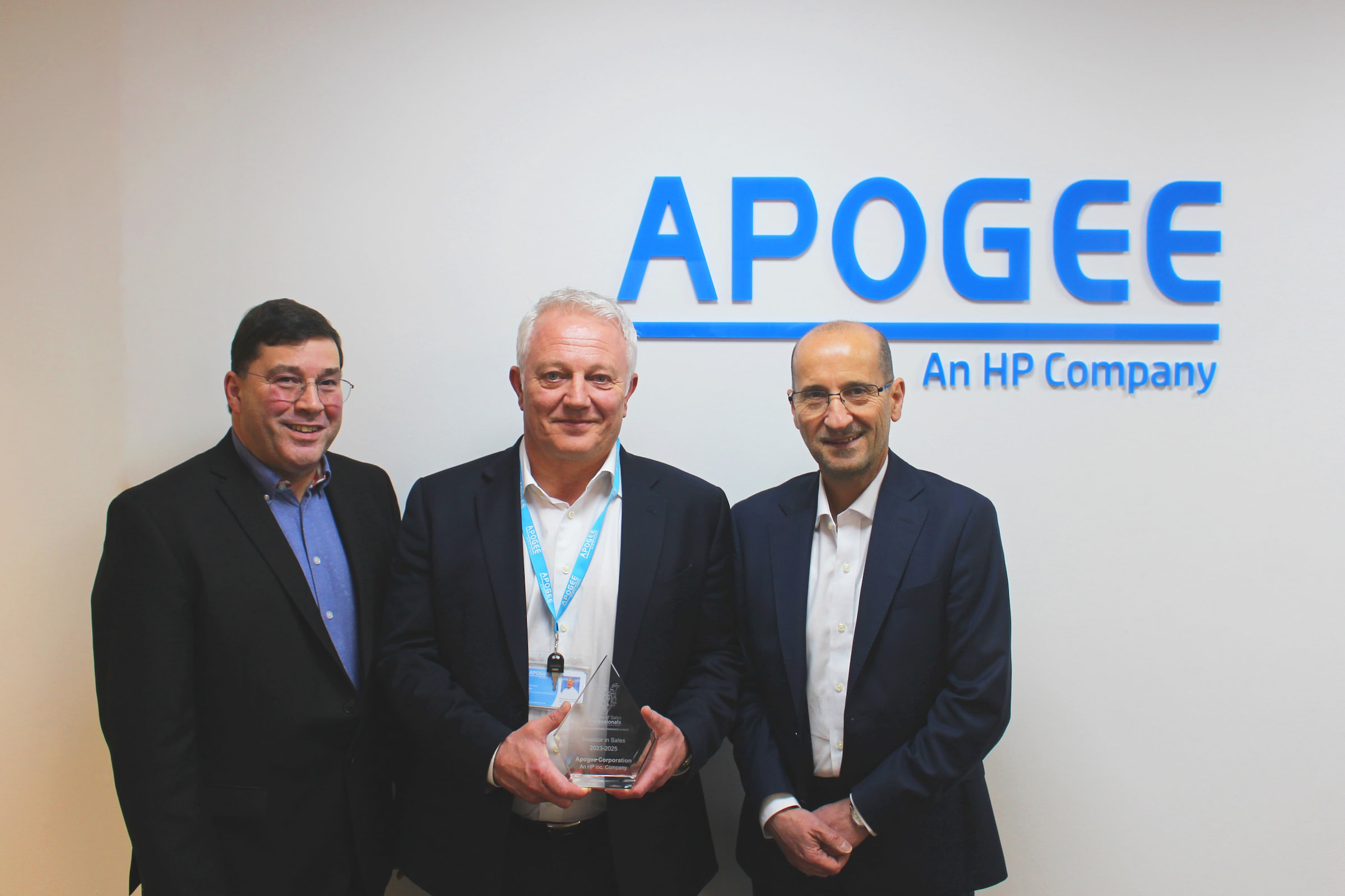 Apogee Reaches New Heights with Celebrated Sales Award
8 March 2023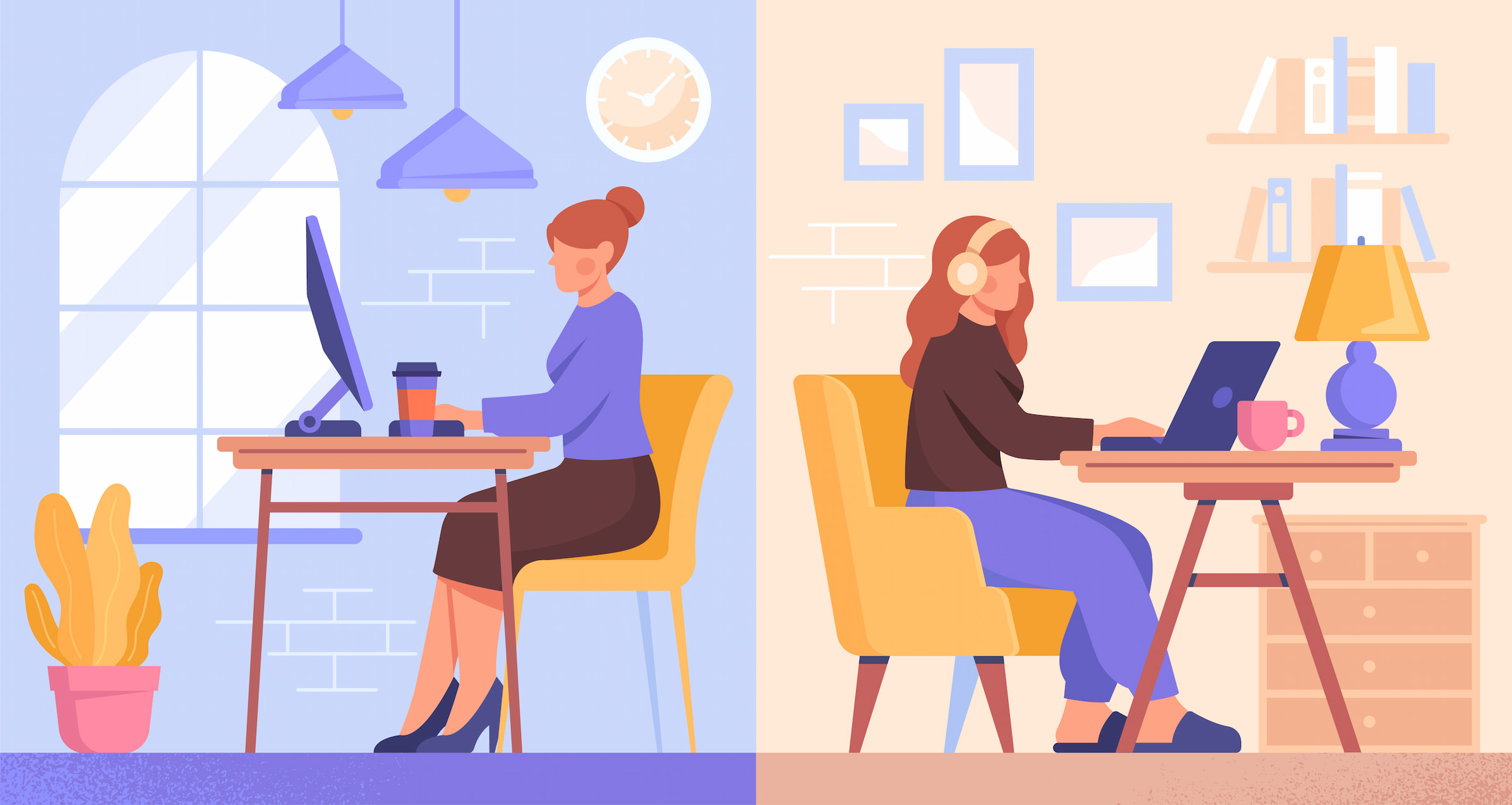 Nearly Three-Quarters of Public Sector Organisations Fear that Their IT Offering Cannot Support Hybrid Workers
22 February 2023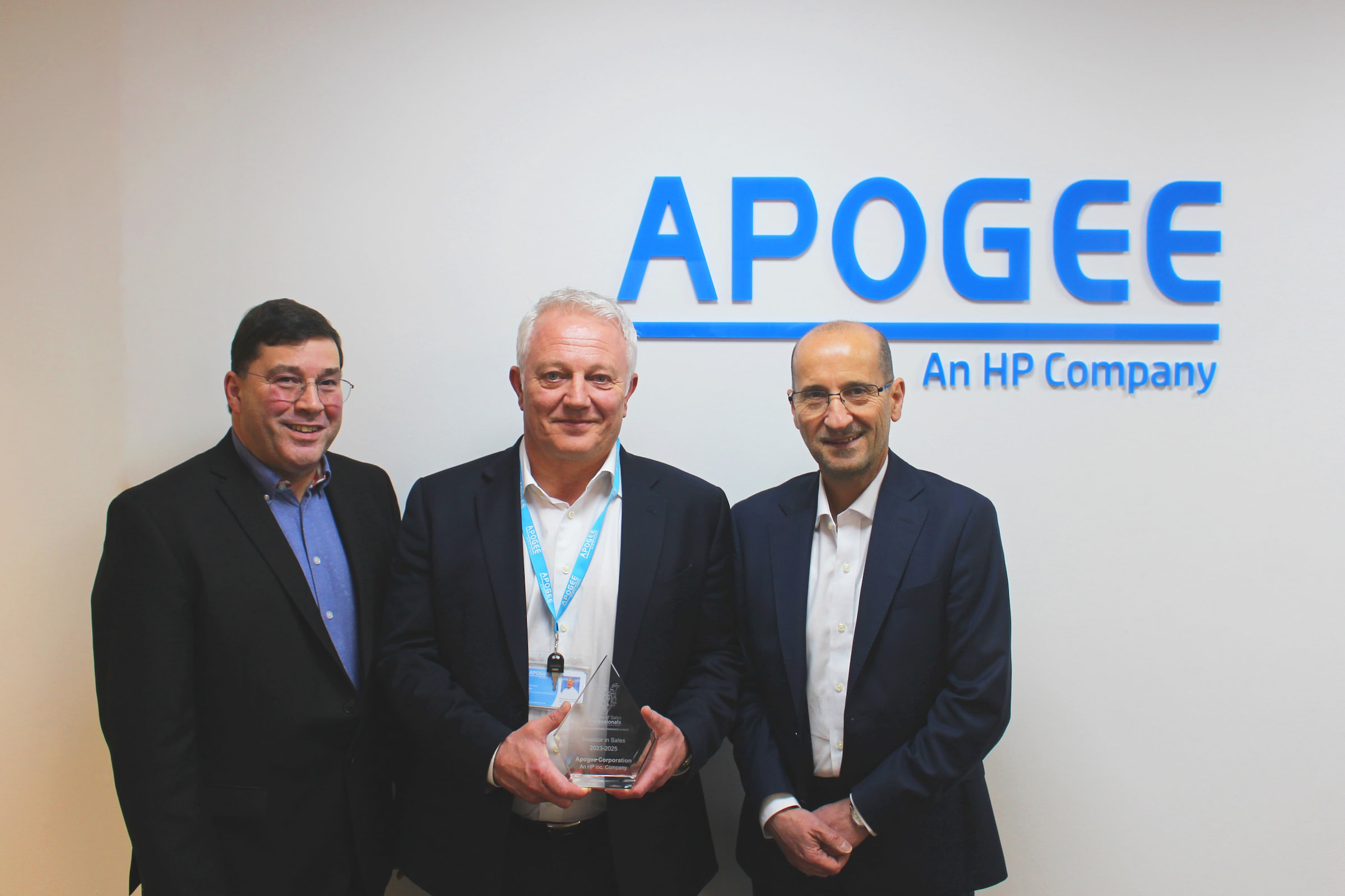 Apogee Reaches New Heights with Celebrated Sales Award
8 March 2023

Women In Sales, Mentorship, and the Four Traits of a Successful Salesperson: Catching up with Laura Bradley-Carter
This International Women's Day, we catch up with our very own Director of Growth & Retentions, Laura Bradley-Carter – to discuss the importance of nurturing diversity within business, and how to mentor new talent effectively.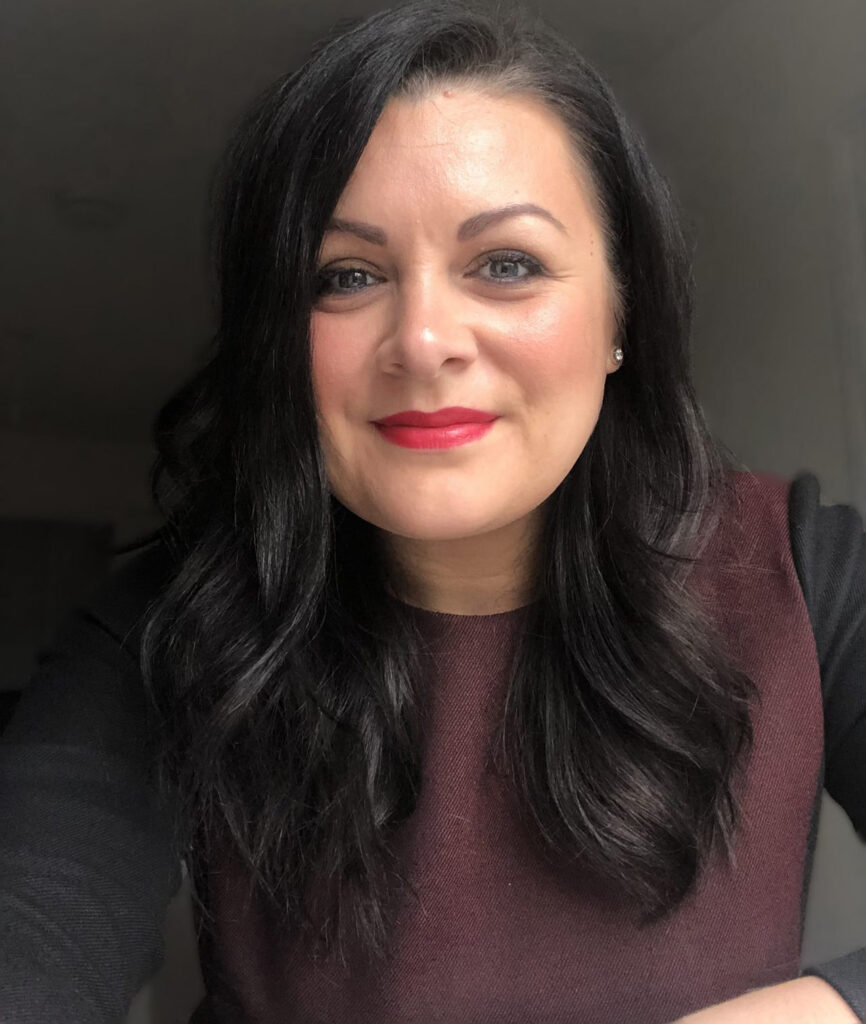 Q: How was returning as a judge for the Women in Sales Awards?
A: It's a great event! I'd definitely recommend businesses nominate if they missed out this time. There were a lot of big companies this year like American Express, HP, and Amazon, so entering the Women in Sales Awards is clearly valuable for their business and those women's careers.
But I'm really honoured to have been a part of it again. It's great to hear stories from women who are balancing childcare, housework; and even volunteering for charities in their own time - all while smashing their sales targets.

Q: You spent a year mentoring a category winner from last year's Women in Sales Awards. Was it a valuable experience?
A: If I were to quote on our relationship, I'd say the last year has been a wonderful life experience. It's been great for me to understand how another business works, and what her role is there. And I think for her, it's been great to throw ideas past me, and get help and feedback from someone who's from a completely different company, who can look at what she's doing with a fresh pair of eyes. I'd like to think she's got a lot from our conversations, because I know that I certainly have!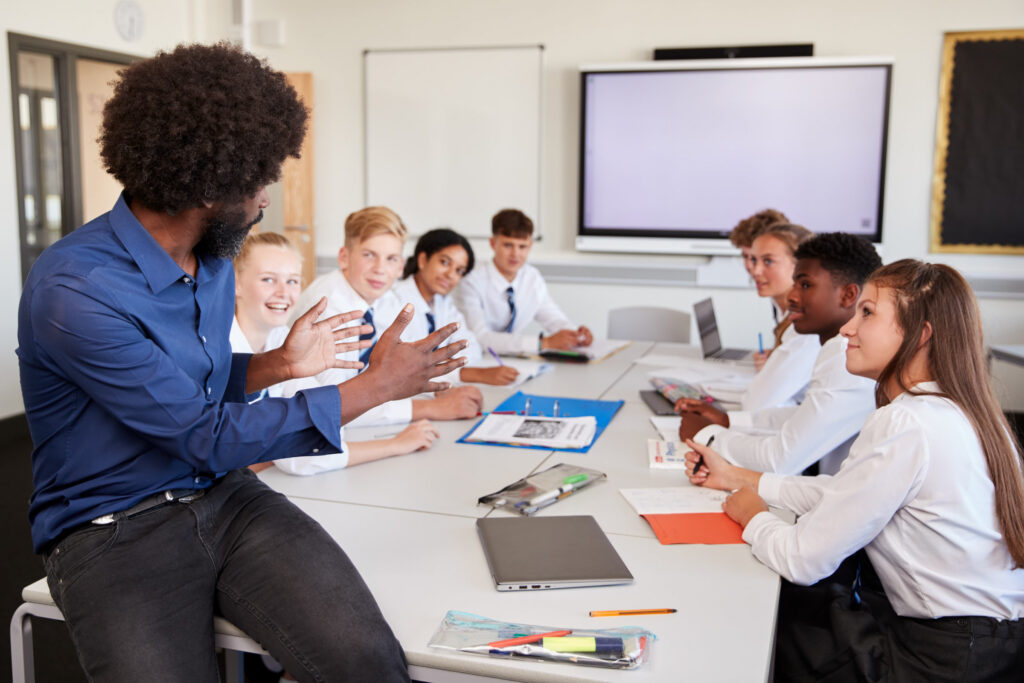 Q: Why is it so important to encourage women to join a male-dominated profession like Sales?
A: There's lots of evidence that says the more diverse your teams are, the more successful they'll be. We have a lot of male-only teams within sales, and that's worked for a certain amount of time… and don't get me wrong, we do really good as a team. But we want to elevate ourselves to elite level, and I think the way that we do that is by diversifying, because women do bring such a lot to the table.
Q: Do you think sales should be something children are taught in schools?
A: Yes, absolutely! We recruit a lot for sales positions, and what schools and universities don't always look for are those personality types that would sit well within this kind of role. Sales is really not talked about enough in schools, in terms of careers – when they should most definitely be putting it out there as a way to earn good money and to live a great lifestyle.
I've already told my daughter to get into it when she reaches that age. She's a great communicator, she debates really well, and she's confident. And why shouldn't she be encouraged to do sales? It's a great profession to be in, and Consalia are now putting professional sales degrees in place to show people this is a professional career that should be taken seriously.
Q: According to Consalia, only 10% of salespeople sell in a way their customers want. What are the four traits of a successful salesperson?
A: Consalia's research did open our eyes and ears to the voice of the customer, and they uncovered that in general, customers want salespeople who are 1) authentic, 2) client-centric, 3) proactively creative, and 4) tactfully audacious – so have a bit of charisma, basically.
That's what we train our staff to be now – we want to avoid seeming fake, or like we're just trying to sign off a deal. You need to be likeable - and you do that by being interested in people, by being curious, by asking questions and only offering the right products for what they actually need. Our clients want to talk about their business, as they should – and what we want to communicate is that we'll go the extra mile to help them make efficiencies and save money.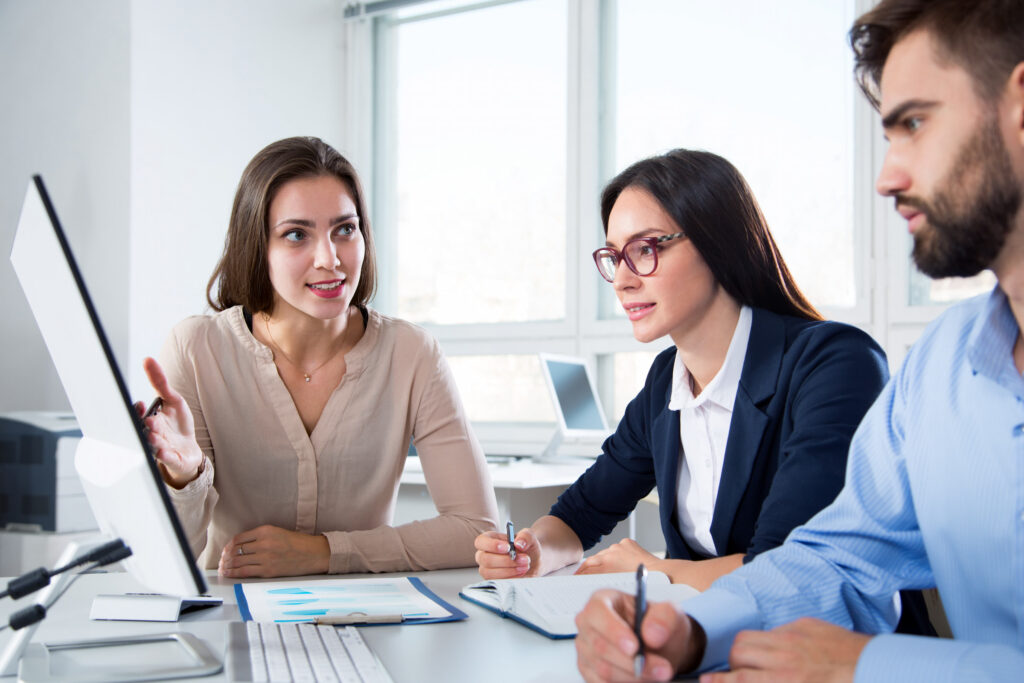 Q: What is the number one thing you took from the ILM Level 5 Coaching & Mentoring course that informs your day-to-day?
A: When you're in a mentoring position, the person you're working with wants to learn from your experiences. However, when you're coaching, it's so important to stop and listen to your coachee – and instead of handing out advice, ask them questions to help them take you through what they're struggling with. By questioning, you can help your coachee find solutions all by themselves: which we know they're more likely to commit to, unlike a suggestion from someone else.
Q: What did you find most challenging about that course?
A: I think it was remembering to allow time for my reflection after each coaching session. I wasn't in the habit of allowing myself thirty minutes after each session… but when I started being strict with my time, the reflection process is where I turned the experience into knowledge.
The essay writing is something I also struggled with, since I hadn't done anything like it for 20 years. However, once I got into the swing of it, I realised I actually enjoyed the process – and because I was writing reflectively, that's where most of my learning came from.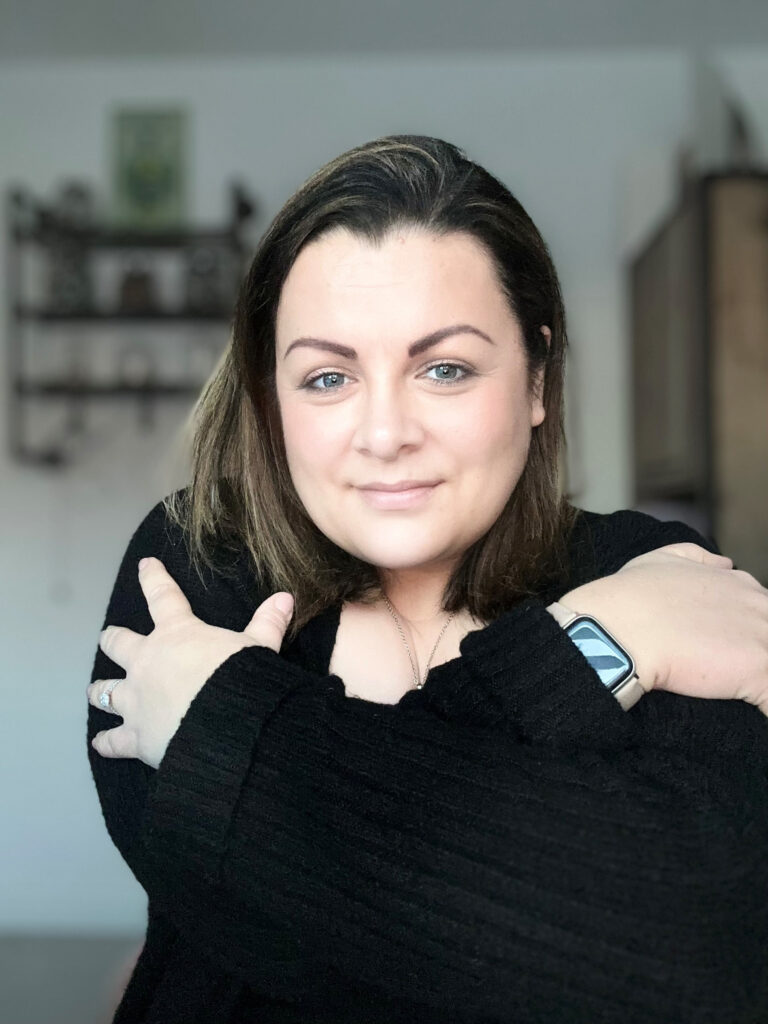 As Apogee's Director of Growth & Retentions, Laura Bradley-Carter continues to split her time between Inside Sales and Account Management functions – and is currently enrolled in a Post Graduate Diploma and Level 7 Apprenticeship in Senior Sales Leadership with Consalia and Middlesex University. Upon completion, this course will end with a final dissertation which will accumulate to a Master's Degree qualification.

The theme of International Women's Day 2023, as demonstrated by Laura above, is #EmbraceEquity - in recognition that simply providing 'equal opportunities' is not enough for a truly inclusive workplace culture. In contrast, embracing equity allows us to recognise that each person has different circumstances, and encourages us to allocate the exact resources and opportunities needed for them to reach an equal outcome.
How We Can Help
To learn more, please fill out the contact form:
Related Articles
Read More Apogee Insights