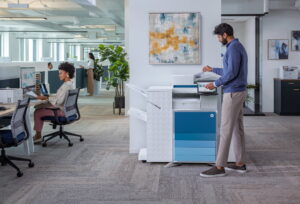 Managed Print Services
Managed Print Services designed to optimise your document output. Choose Apogee to reduce waste, improve security and increase productivity.
What are Managed Print Services?
Managed Print Services (MPS), also referred to as Managed Print Solutions, are services that oversee all elements of an organisation's printing, both internally and externally focused. The objective of a Managed Print Service is to optimise a company's document output, deploying a centralised approach to eliminate unnecessary administration, improve security, reduce waste to create a more sustainability-focused print ecosystem, and take the strain off your IT support.
Benefits of Having A Managed Print Service
Regardless of the industry, every business employs print within their organisation. Apogee's Managed Print Services (MPS) enable organisations to improve their efficiency, reduce their environmental footprint, enhance security, and increase productivity - all whilst offering flexibility and scalability as you grow.
By utilising Apogee's unique modular system, organisations, regardless of sector or objective, can find the most beneficial solution at a price point that they can afford, with a transparent cost structure, that they know will be with them for the duration of their contract. Apogee's precise cost structure comes wrapped up in Apogee's "Service Excellence" approach, with devices maintained on a 92% first-time fix rate.
For more detail on how your business benefits from MPS, check out our handy MPS guide.
In short, using Managed Print Services (MPS) can help with:
Increasing Efficiency

Controlling Costs

Reducing Your Environmental Footprint and Waste

Enhancing Security

Meeting Compliance

Improving Green Credentials

Reducing Pressure on Internal IT Staff
Increase Savings With a Managed Print Service
Apogee's Managed Print Service (MPS) can deliver long term cost savings by reducing print volume, alongside the amount of ink, paper and energy you use.
By consolidating multiple print suppliers into one Managed Print Service, your business can focus on its core responsibility: namely, running a business.
Apogee's Managed Print Services (MPS) enable your workforce to get the most out of your organisation. By providing unrivalled support to sustain and improve your print fleet and infrastructure, we ensure that you have what you need to be productive and efficient.
---
of organisations still do not track or audit their printing costs.
---
of enterprises are affected by printer-related security breaches.
---
of revenue, on average, is wasted by global companies on document-related tasks and inefficient printing practices.
---
actual cost for organisations to manage print practices per every £1 spent.
---
of help desk queries focus on printer-related topics.
---
of business content is unstructured or unmanaged, nearly half of which is paper.
Why choose Apogee as your Managed Print Services (MPS) provider?
Apogee is Europe's largest multi-brand provider of Managed Print Services (MPS), with over thirty years of experience in the Managed Print sector. Throughout our thirty years of operation, digital transformation has been at the forefront of all Apogee's solutions across our service sectors. We have evolved with the technology and advancements across Managed Print solutions, whether through the development of new Multi-function Devices (MFDs), the adoption of Cloud Printing technologies, to the evolution of and adjustment to hybrid working. Apogee has a unique, customisable solution for your organisation, using industry-leading products like our Remote Management (ARMA) tool to ensure the highest-quality service.
Apogee covers all aspects of a company's printing, including printers, scanners, copiers, Multi-functional Devices (MFDs), Document Management and Scanning and Document Workflow solutions. Our MPS solutions are designed to save time and money by analysing a business's print requirements and providing more visibility and control of its print environment. Apogee can leverage prior investments in multi-functional devices while continually monitoring usage so that the optimised infrastructure continues to meet current business needs.
Apogee's leading Managed Print Service is a comprehensive solution, overseeing everything under one quarterly fee, including:
Toner supply and replacement

Servicing the equipment

Meter readings and proactive monitoring

Remote and on-site support

Management reporting
Apogee's Service Excellence in Managed Print Services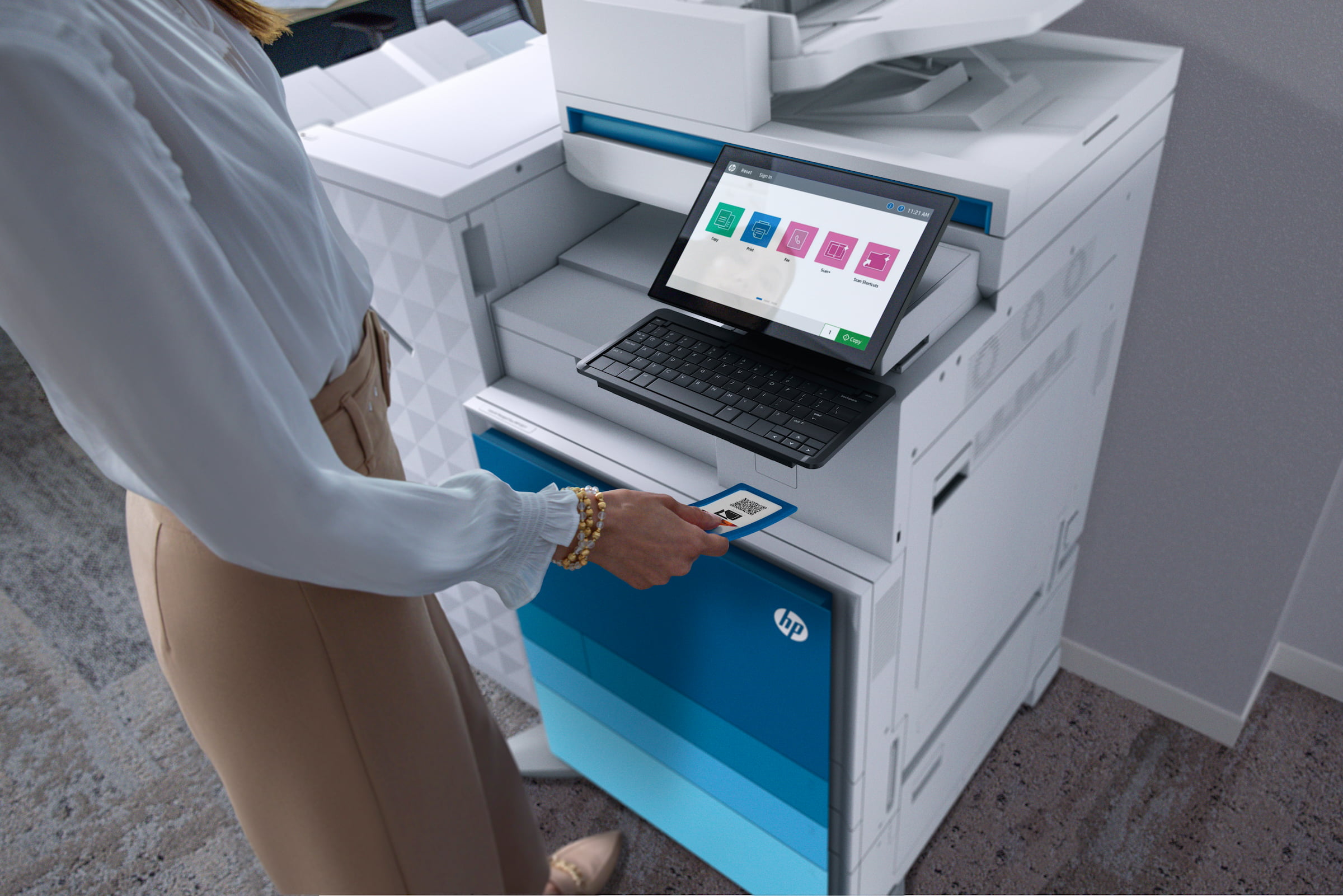 From initial contact to full completion, the service was excellent. The engineers are fantastic and go above and beyond to solve any issues that we have. We wouldn't hesitate in recommending Apogee for their excellent on-going service.

We now have the ability to accurately track costs and improve document security, and we know we've got the service backup we need.
GET IN TOUCH
Want to get in touch? We would love to learn about your business challenges and how our solutions can help you...
By submitting this form, you acknowledge that you have read and understand the Apogee Privacy Statement.
Read our Privacy Policy