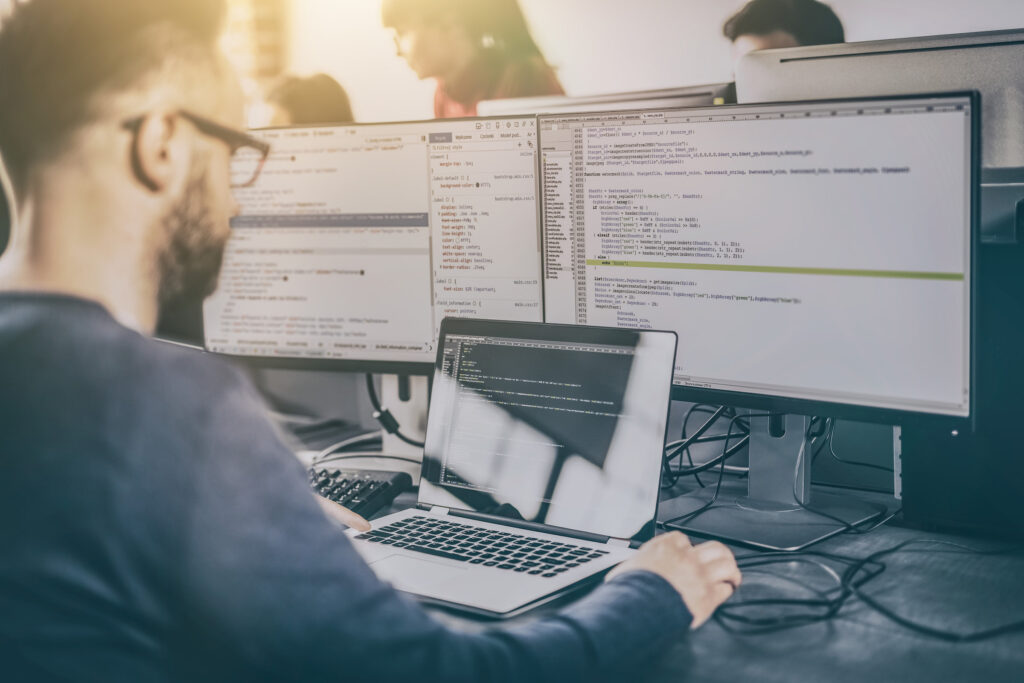 Digital Workplace Solutions
Don't let your operations get bogged down with cluttered filing systems, tedious everyday tasks, or unreliable communication tools. Maximise convenience for your employees with Digital Workplace Solutions – which provide them with what they need to work and collaborate quickly and effectively, whether they're in the office or not.
Digital Workplace Solutions
4 Benefits of Digital Workplace Solutions
By engaging with Digital Workplace Solutions, your business benefits from:
Less Stressed Employees
Rather than letting manual tasks obstruct crucial deadlines, by outsourcing, you enable your employees to devote their full attention to more important responsibilities. Being given maximum time to make progress with strategic tasks means less stress for your employees – encouraging more positive mental health throughout your workforce.
Cost-effective Performance
To ensure you're only paying for what you use, Digital Workplace Solutions can be scaled to meet your business requirements – meaning more cost-efficiency than an inflexible 'off the hook' service package. This means your workforce is empowered to increase their output, but without the considerable costs of hiring new people to complete your manual tasks.
Greater Employee Loyalty
Nowadays, employees are more likely to leave a position that does not support hybrid working properly – with common reasons being feelings of frustration and isolation caused by poorly-maintained systems and inefficient processes. Help your employees feel connected, equipped, and effective – and more satisfied in their roles - by investing in the more efficient tools of a Digital Workplace Solution.
Dynamic Hybrid Workforce
Strengthen your business reputation by giving your employees the tools to be effective, accessible, and dynamic, even when working remotely. When enabled by the continuity of Cloud-based systems, your employees are no longer hindered by frustrating technical woes – and have absolute freedom to do what they do best.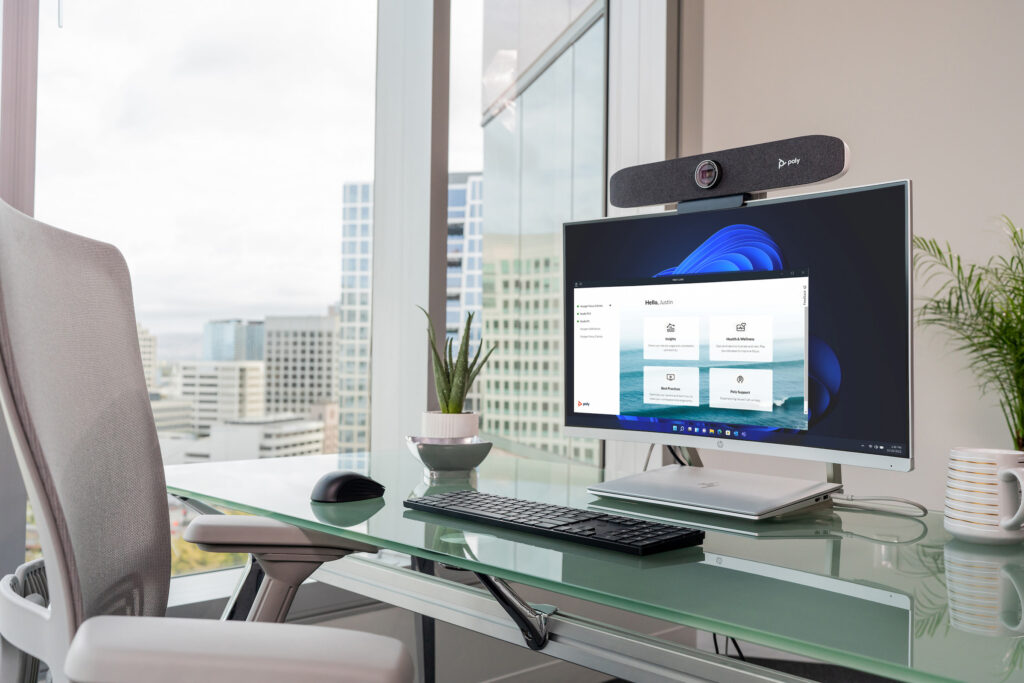 Maximise Value with Digital Workplace Solutions
How many of your employee hours are wasted on inefficient processes? Surprisingly, the time taken to complete simple tasks can quickly add up – but the good news is, you can generate more value for money from your employees through outsourcing.
Whether easing collaboration between your hybrid teams with Meeting Room Equipment, or completely removing unnecessary tasks from your operations with Process Automation, Digital Workplace Solutions are designed to make your business leaner, more agile, and more competitive in the modern marketplace.
What is included in Digital Workplace Solutions?
Digital Workplace Solutions describe five separate areas, which can be combined for maximum convenience – and all with minimal employee resource required.
Remove manual mail processes with Hybrid Mail. By digitising your outbound mail to our 24/7 secure facility, your mail process is reduced to a click thanks to simple integrations with office applications, saving you the hassle and expense of franking machines and any associated stationery. Your post is then printed and fulfilled at our ISO accredited print facilities.
Once documents are digitised, they can be easily organised with the help of an Information Management system. Essentially acting as a shared repository, systems such as these allow employees to easily locate and access important files – with additional features that can eliminate the chances of misfiling through human error.
Greater convenience is possible through a Process Automation service, which can take new data (i.e. invoices) and automatically update related systems accordingly. This means that your Information Management system can be kept up-to-date, without any manual data entry required – which can be checked quickly by a single admin.
With these services in place, effective Cloud Working is made simple for your teams. When important documents are made easily locatable and accessible, employees are enabled to be more productive – with other Cloud-based systems providing enhanced security against sudden cyber threats, even when employees are based at home.
To enable even clearer communication between home and office, easily transform your meeting rooms with a Meeting Room Equipment service. Create a friendly and collaborative environment by ensuring everyone feels heard – no matter where they are - with a fully immersive video conferencing setup created by strategically placed audio-visual equipment.
Why does your business need Digital Workplace Solutions?
With so much competition nowadays, why waste your precious time and resources on unnecessary, unhelpful processes?
For long-term benefits and cost-efficiencies, Digital Workplace Solutions are invaluable – not only allowing you to ease employee collaboration, but to also strengthen data security, boost cybersecurity, and more easily implement sustainable practices throughout your business.
Ultimately, retaining your competitive edge is made much easier by engaging with these services. With more digitised processes, you are better prepared to adapt to whatever challenges tomorrow may bring – especially if your competitors are still struggling to incorporate a hybrid model into their business.
Why choose Apogee as your Digital Workplace Solutions provider?
Industry-leading customer support is central to each of our services, and just as Digital Workplace Solutions enable greater dynamism throughout your business, Apogee has its own reputation for responsiveness – ensuring maximum uptime for your systems with our industry-leading support.
Dedicated to helping companies work smarter and safer, our status as a HP subsidiary gives us excellent working relationships with a host of innovative suppliers. This means that when engaging with our services, you are upgrading with the best quality technology available – but through one convenient point of contact, who works to really understand your business in order to recommend the best solution possible.
GET IN TOUCH
Want to get in touch? We would love to learn about your business challenges and how our solutions can help you...
By submitting this form, you acknowledge that you have read and understand the Apogee Privacy Statement.
Read our Privacy Policy