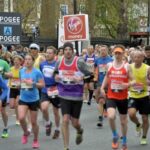 Apogee keeps a very hot London Marathon running!
23 April 2018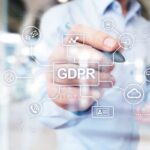 Scope of Apogee's GDPR Readiness Preparations
1 May 2018
Apogee headline sponsors for Thomas Cook's Dragon Boat Race Event
The day was organised by Thomas Cook's Children's Charity and saw 24 teams of 11 take part in the dragon boat race.
A massive total of £59,600 was raised and we would like to say a big thank you to the team who represented Apogee at the event.
Apogee Avengers was made up of the following people;
Howard Kirchen, Angie Heather, Charlotte Lawrence, Olivia Beardsmore, Kayleigh Austen, Emily Dixon-Pickard, Nichaela Jeffrey, Jamie Bradley, Steve Carr, Darren Robinson, Michael Kerrich, Tom Cresswell, Kate Roberts, Mel O'Hanlon …and the rest of the Apogee print room staff at Thomas Cook.
How We Can Help
To learn more, please fill out the contact form:
26 September 2023
In partnership with the Marine Conservation Society, Apogee volunteers have once again helped to keep the UK's beaches clean in Kent and Lincolnshire.
25 September 2023
The Apogee-sponsored Celebration Walk raised £12K for Salisbury Hospice Charity, an organisation that provides palliative care to people living with serious illness.
18 September 2023
Providing a successful customer experience relies on your internal operations running as efficiently as possible – which is why it's vital to ensure your document handling processes are quick and accurate, while also requiring minimal employee resource.