Apogee Corporation were the headline sponsors for Salisbury Hospice Charity's second Celebration Walk, which raised £12K for Salisbury Hospice Charity.
Helping nearly 1000 people and their families every year, Salisbury Hospice provides palliative care to local people living with serious illnesses such as cancer, chronic lung disease, motor neurone disease, and heart failure. The funds will contribute toward the charity's aim to raise £1.5 million, which is intended to go toward the £2.9 million running costs of the Hospice each year. 
The walk took place on Sunday 10th September, with members of the community coming together to celebrate cherished memories of loved ones. The walk began at The Guild Hall in Salisbury - with the starting announcement made by Apogee's own Adam Burgess, Sales Account Manager - and included stops at St Thomas' church to light candles of remembrance, and then at the Hospice to tie ribbons around a Remembrance Tree.  
The circuit ended back at the Salisbury Guild Hall, where walkers received their living medal - a packet of 'Forget Me Knot' seeds.
Featuring a performance from local ukulele band, The Salisbury Pluckers, the afternoon concluded with talks delivered by Paula Flower, Head of Fundraising, Nikki Spicer, Trustee of Salisbury Hospice Charity, and Kelvin Inglis, Rector of St Thomas' Church.
'Salisbury Hospice Charity would like to thank all the participants, volunteers, and support we have received to put on this marvellous event,' the charity mentioned in a recent press release. 'A special thank you to our wonderful sponsor Apogee Corporation, who also brought along their fantastic branded water bottles for the walkers!'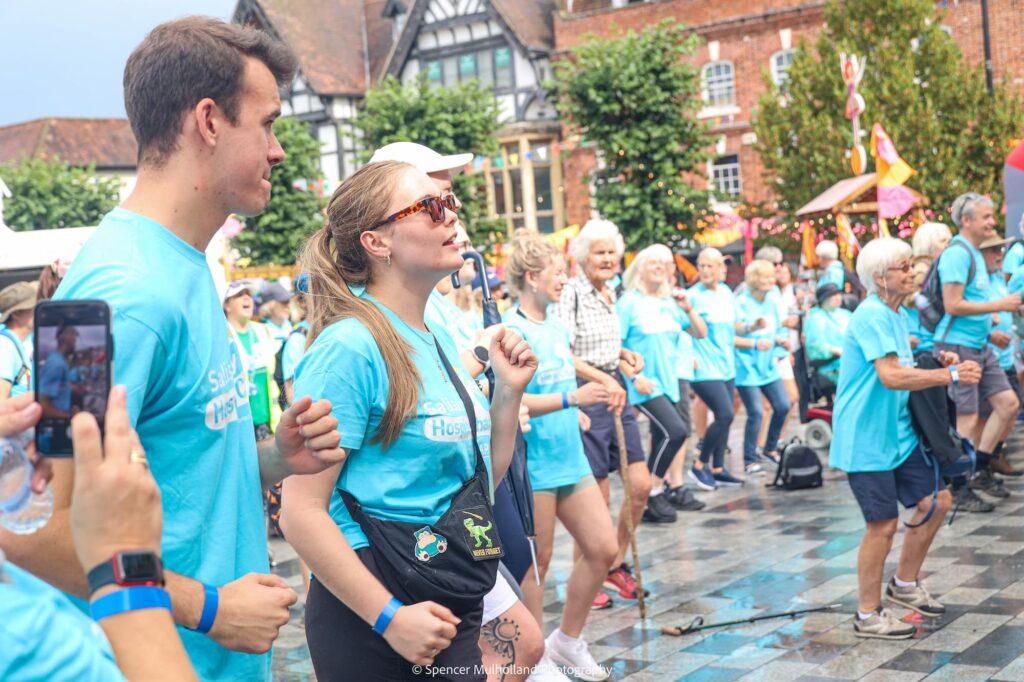 "It's always a privilege to be part of the team who put on the Celebration Walk and this year was a wonderful, happy, sometimes emotional occasion," said Moyra Rowney, Events Fundraiser. "To have raised over "12,000 with funds still coming in is astonishing, rewarding, and very, very humbling."
Still the only provider of palliative care in Salisbury, the Hospice will continue their vital support to patients and families within their community.
 To keep up to date with more Apogee updates, follow us on LinkedIn, Twitter, Instagram or Facebook.