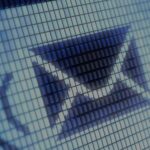 From physical post to online mail: How Covid-19 has changed postal processes
9 December 2020
How can Outsourced Document Services help your business?
22 December 2020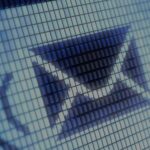 From physical post to online mail: How Covid-19 has changed postal processes
9 December 2020
How can Outsourced Document Services help your business?
22 December 2020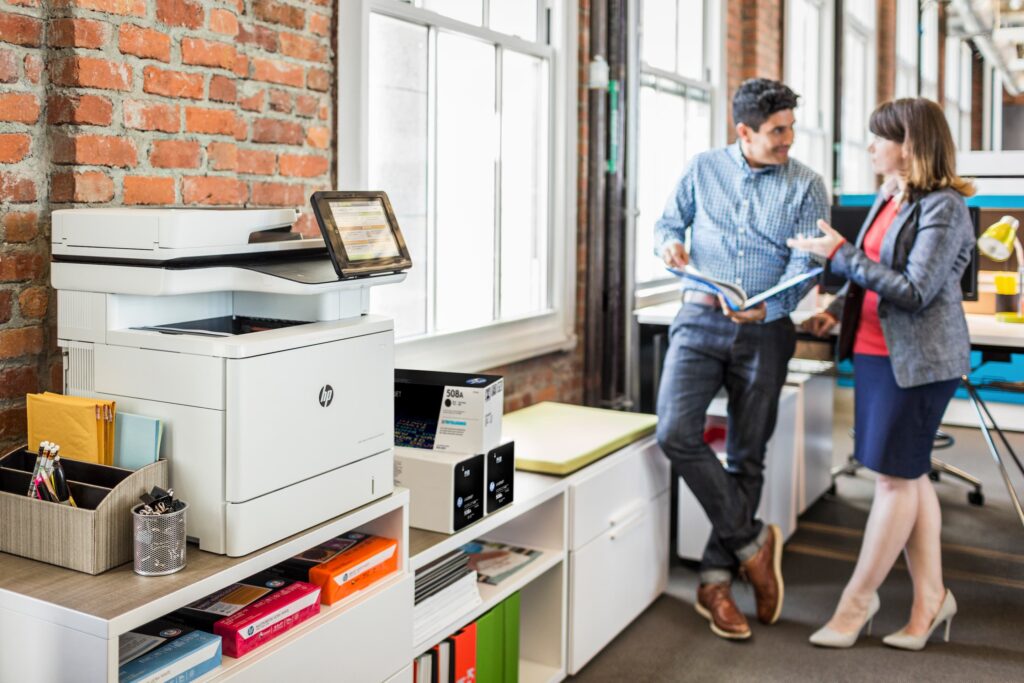 A Quick Guide to a Managed Print Service (MPS)
If you're new to the world of Managed Print or you're just looking for some quick tips on how to get started, you're in the right place. This quick guide to a Managed Print Service goes back to basics and covers everything you need to know from discovering exactly how a Managed Print Service can benefit your business to the user journey and process within an organisation.
What is a Managed Print Service?  
According to Gartner, "Managed Print Services (MPS) are services offered by an external provider to optimise or manage a company's document output. The main components provided are needs assessment, selective or general replacement of hardware, and the service, parts and supplies needed to operate the new and/or existing hardware. The provider also tracks how the printer, fax, copier and MFP fleet is being used, the problems, and the user's satisfaction".  In layman's terms, the purpose of a Managed Print Service (MPS) means that the user only needs to think about the paper that comes out of the device. The Managed Print Service (MPS) provider handles absolutely everything else, from toner supply and replacement, servicing of the equipment, meter readings, consolidated billing, comprehensive management reporting and the collection and recycling of the device at the end of life.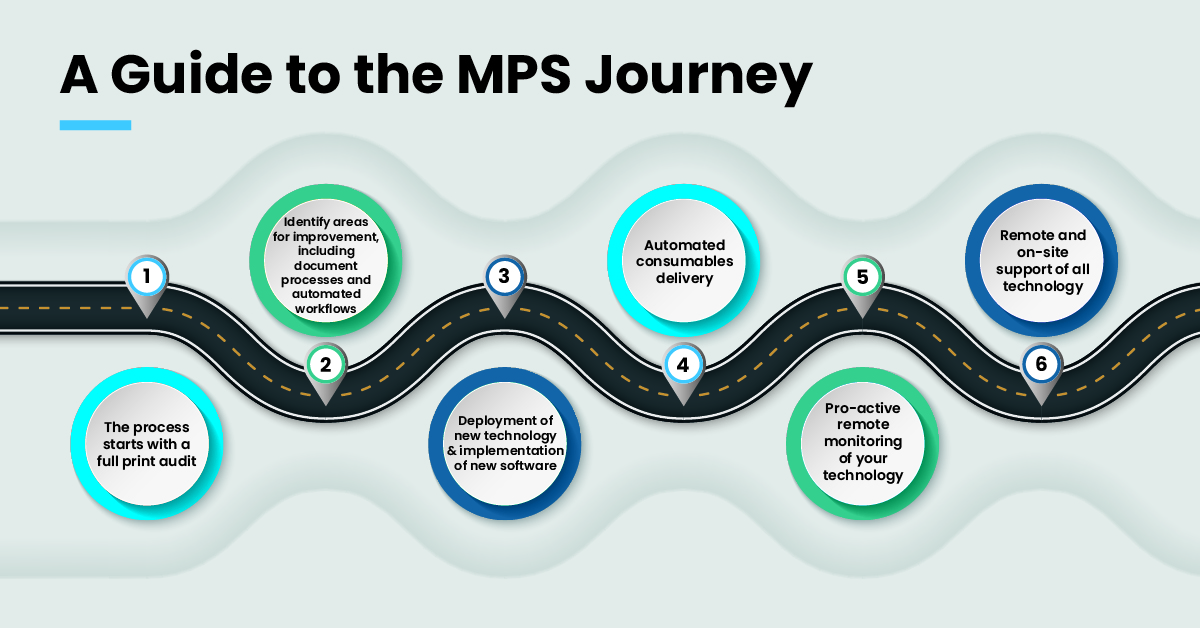 What are the main benefits of a Managed Print Service?
1. Efficiency
Efficiency is one of the biggest challenges to businesses today and everyone knows how precious time is in the workplace. While many look to more obvious business operations for opportunities to improve efficiency, often the biggest time wasters are the everyday ones. All the annoying print problems you get at home are ten-fold in the office, and all that wasted time can add up to be extremely costly, meaning an efficient MPS provider will consolidate those pain points and take them off your hands.
2. Control Costs
Managed print solutions enable all your print needs to be delivered under one contractual agreement, which can include a one-off monthly fee to cover all remote monitoring, toner and consumables, delivery and engineer maintenance. This allows your organisation to have complete control over print costs and be able to budget or forecast accordingly.
3. Reduce Your Environmental Footprint and Waste
By tailoring the most ideal solutions to your document requirements, your organisation can reduce its environmental footprint dramatically. The amount of resources consumed will decrease, along with associated power and electricity consumption - all contributing to a better carbon footprint for the future.
Print policies can be introduced into your document workflows to reduce wastage, such as mono, double-sided print defaults mean less colour and less paper being used. This can save up to 20% of print output which is typically left at print devices, only to be discarded insecurely.
4. Enhance Security
As reported by the gov.uk website, almost half of UK firms were hit by a cyber-breach or attack in the past year. Evidently, document security should be a critical business practice for every business. The organisation-wide print assessment which accompanies a managed print solution can identify the security risks that your organisation faces and implement a tailored security plan to solve all of your insecurities.
5. Flexibility & Scalability
Managed print solutions have the flexibility to adapt to the changing wants and needs of any business. Whether you need to print from the office or on the road, from a desktop or mobile device, managed print solutions can be tailored time and time again to modern dynamic businesses. It also has an element of scalability, from a single device to huge printer fleets used by global brands, managed print solutions can scale with your organisation's requirements.
Monitoring and regular performance reviews are critical to ensure the Managed Print Service adapts to your changing business needs. Your Managed Print Service supplier should provide you with sufficient analytics, reporting. and communication, enabling you both to evolve with changes and implement effective improvements throughout.
As we've seen in 2020, plans change at the drop of a hat, so that's why your Managed Print Service should too. Regular monitoring and device reviews are critical for allowing organisations to reduce costs and improve efficiency by rationalising the print environment. We hope this quick and user-friendly guide gave you the information needed to make an informed choice on your Managed Print Service.
How We Can Help
To learn more, please fill out the contact form:
13 November 2023
Looking for ways to minimise your plastic waste? Here's how Apogee customers can recycle ink and toner cartridges.
2 November 2023
Apogee Corporation has been recognised as an HP Amplify Impact Catalyst 5-Star Partner for their efforts to drive sustainability.
13 October 2023
As part of our commitment to supporting local communities, a few members of Team Apogee recently spent a day volunteering at Lincoln-based charity Green Synergy.
GET IN TOUCH
Want to get in touch? We would love to learn about your business challenges and how our solutions can help you...
By submitting this form, you acknowledge that you have read and understand the Apogee Privacy Statement.
Read our Privacy Policy