Monday 4th July 2022 – Apogee has pledged £10,000 to support Lee Spencer's next world record-breaking challenge – a triathlon of a scale never before attempted by either able-bodied or disabled athlete.
Despite having only one leg, Lee earned the moniker 'The Rowing Marine' after rowing solo and unsupported from mainland Europe to mainland South America. Not only was he the first disabled person to accomplish this, but he also broke the able-bodied record set in 2002 by 36 days.
Now, this July, Lee plans to complete The Triathlon of Great Britain: beginning with a 22-mile swim across the English Channel from Dover, Lee will then travel from Calais to Land's End as quickly as possible; where he will begin a 398-mile cycle to Snowdon. After climbing Snowdon, Lee will cycle a further 210-miles to begin his climb of Scafell Pike, the highest mountain in England. After this, Lee will cycle 428-miles to John O'Groats – completing the length of the UK – then, Lee will travel to and summit Ben Nevis, finally completing his journey at the Commando Memorial in Spean Bridge.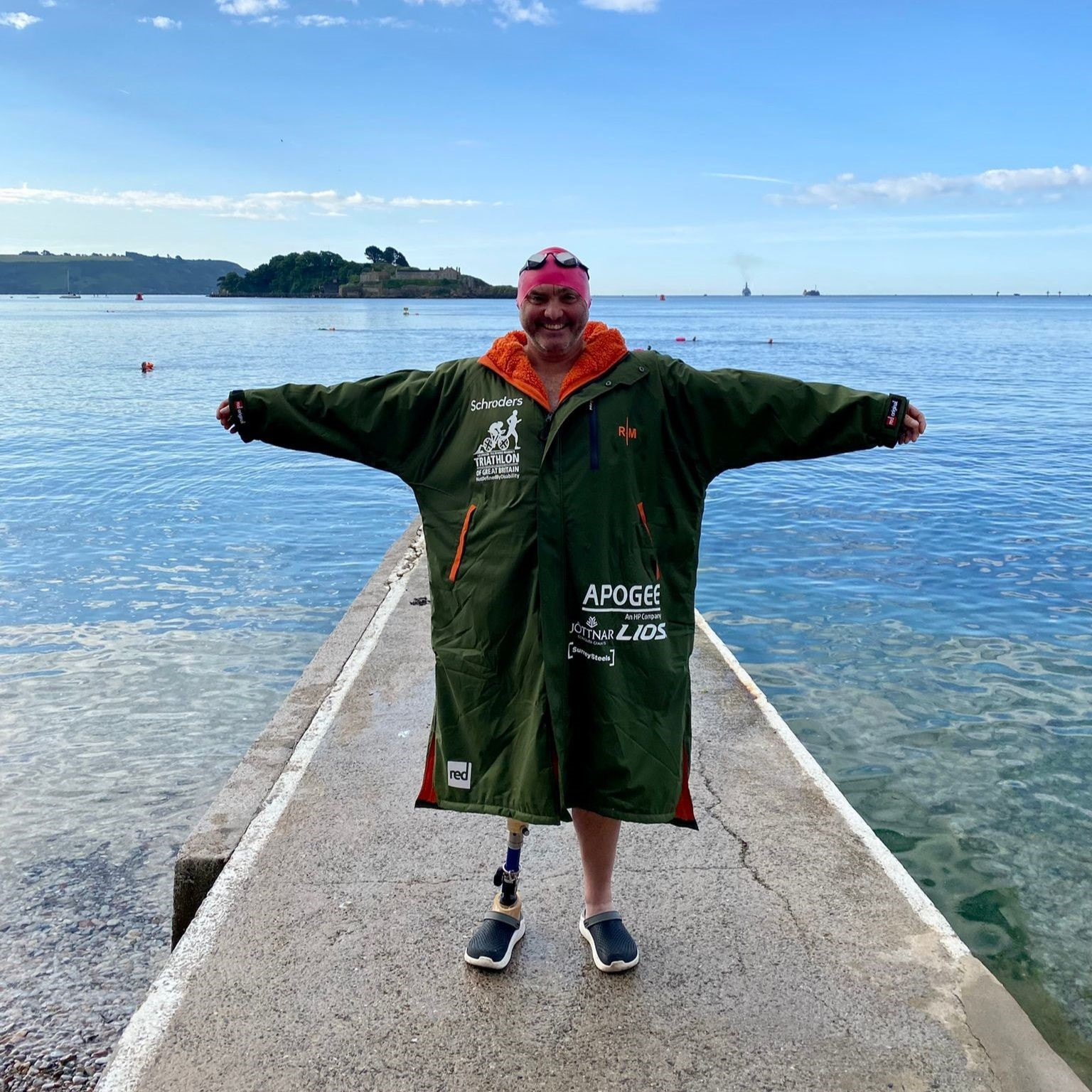 'By working alongside Lee, we want to support him to promote changing mindsets in society for people with disability... and through that education to become better individuals, especially in what we do every day within our community.'

– Carl Day, Chief Sales Officer
This gargantuan undertaking will be done to raise money for The Royal Marines Charity, an organisation that are uniquely placed to help Marines and their families to overcome the challenges that come with transitioning to civilian life, poverty, mental disability, life-limiting illness, and life-changing injury.
As well as donating £10,000 directly to The Royal Marines through charity auction, Apogee will also be participating alongside Lee, with teams providing support for every step of the land events. With their own active sponsorship campaigns, the support teams are expected to raise at least £1000 each in order to raise additional funds toward Lee's admirable cause.
However, for Lee, this challenge is emblematic of a wider mission – to prove that no-one should be defined by their disability.
'It's about changing people's perceptions - how disabled people are often wrongly defined by their disability and sometimes how disabled people define themselves,' says Lee.
'No one should be defined by something they struggle with or in some cases can't do'.
Following the accident that took his leg, Lee's rehabilitation with the Royal Marine Charity surrounded him with servicemen and women whose lives had been changed irreparably as a result of their service. By completing challenges such as the Great Triathlon, Lee hopes not only to spread awareness, but to inspire veterans who seek to rediscover themselves following life-changing injuries.
 "We are very proud to support Lee, and be associated with the efforts and pain he puts himself through to achieve his goals - to clearly prove that people should not be defined by disability. He is truly inspirational,' says Carl Day, Director of Sales and Marketing at Apogee.
 'By working alongside Lee, we want to support him to promote changing mindsets in society for people with disability... and through that education to become better individuals, especially in what we do every day within our community.'