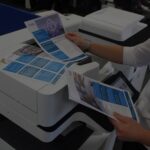 Digital Print Operator
17 November 2023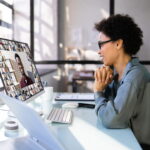 Customer Service Administrator
23 November 2023
JERSEY
About us
Winner of the PrintIT Awards for Employee Experience 2021, Apogee Corporation provide Managed Workplace, Managed Print and Managed IT Services with Europe's Largest Multi-Brand solution. As an independent subsidiary of HP Inc, we have the advantage of being part of one of the world's leading technology companies, with instant access to the latest innovation all supported by our market leading service operations.
We are committed to our sustainability objectives and are involved in frequent community and charity initiatives to support our vision. We are passionate about diversity, equity, and inclusion with a culture of originality. Our recent investment of £250,000 in employee training and development highlights our commitment to investing in enhancing the skills, knowledge, and experience of our employees.
Our culture allows you to innovate and develop your career with the support of an expanding corporate and progressive organisation. We are looking for inspiring and pioneering individuals, who want to make a difference in their careers as well as in the world around them. We are proud of all our employees, who are at the heart of what we do. If you become part of our journey, everything is possible, and the opportunities are endless.
Job Purpose
As part of Apogee's Service Operations Team, you will be trained to support and maintain devices
throughout our customer base. The training will consist of in-house and manufacturer-based courses supplemented by daily mentoring and will result in industry recognised qualifications.
The successful candidate will learn how to establish and promote the attributes of a professional service support operation and adapt and develop service needs in line with changes in manufacturer products and functionality.
Acting as one of Apogee's front-line representatives, you will work with the wider Apogee Account and Support teams to deliver benchmark levels of customer satisfaction through delivery of all contractual service levels.
As a Trainee Service Engineer, you will undergo training and coaching to carry out the following responsibilities:
·Respond to customer service requests for the repair of business equipment
·Undertake fault diagnosis and establish effective repairs through adjustment, cleaning or replacement of spare parts
·Work with colleagues to help overcome new or unusual faults. Invoke call escalation processes in a timely manner when required
·Inform the customer on the work carried out and gain acceptance to the machines condition and performance following the service work you have completed
·Carry out the hardware and network/scanning installation of equipment provided by the company and ensure the machine performs to the customers satisfaction
·Effectively manage a stock of spare parts and consumables
·Manage outstanding calls/workload effectively
·Keep customers advised on any ongoing issues such as return to fit parts requirements
·Develop own skillset to increase your effectiveness within the role
·Attend manufacturer/in-house training courses along with on-line training as required
·Adhere to all Apogee and client health & safety requirements
·Complete PDI work and workshop repairs where necessary
·Develop a solid working relationship with customers by providing the best possible services and support
·Look for opportunities to give the customer guidance and training so they can achieve the best results from the equipment and avoid operator faults
·Use remote diagnostic software to rectify machine faults remotely
Experience & Skills Required
·IT savvy, with either a technical qualification or experience within a technical role
·Basic mechanical/electrical experience or qualification
·A desire to learn and progress within the print solutions and document management industry
·Ability to deal with clients in a professional and courteous manner, both remotely and face-to-face
·Ability to understand technical faults and use problem solving techniques to resolve
·Ability to follow both verbal and written instructions, and to follow procedures and processes.
·Sense of urgency when required to enable fast working to successfully meet deadlines.
·Ability to work under pressure, handling multiple tasks to ensure timely completion of all aspects of the role
·Ability to organise workload to ensure maximum output is achieved whilst meeting customer requirements
·Be self-motivate and work either as part of an effective team or unsupervised
·A Flexible approach to work and an ability to embrace change
·A passion for IT and technology
·Able to logically examine and interpret information from different sources to develop a course of action
·Flexible approach to work and an ability to embrace change
·Good communication skills, both written and verbal
·Full driving licence
Benefits
·33 days holiday including bank holidays
·Holiday purchase scheme
·Pension scheme
·Enhanced family friendly benefits
·Flexible working
·HP Employee Discount Programmes
·Employee Assistance Programme
·Cycle2work scheme
·Access to Apogee Learning Academy
·2 days off per year for voluntary work
·Discounted Gym Membership
Please take the time to look at our excellent Glassdoor and Trustpilot reviews
Apogee Corporation is committed to creating a diverse and inclusive environment and is proud to be an equal opportunity employer. We welcome all applicants and are open to considering flexible working options