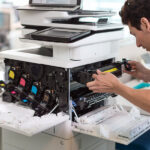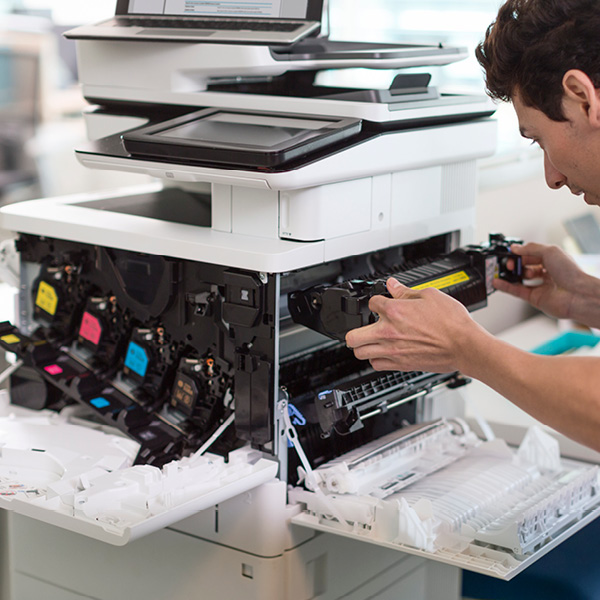 Field Service Engineers
27 July 2023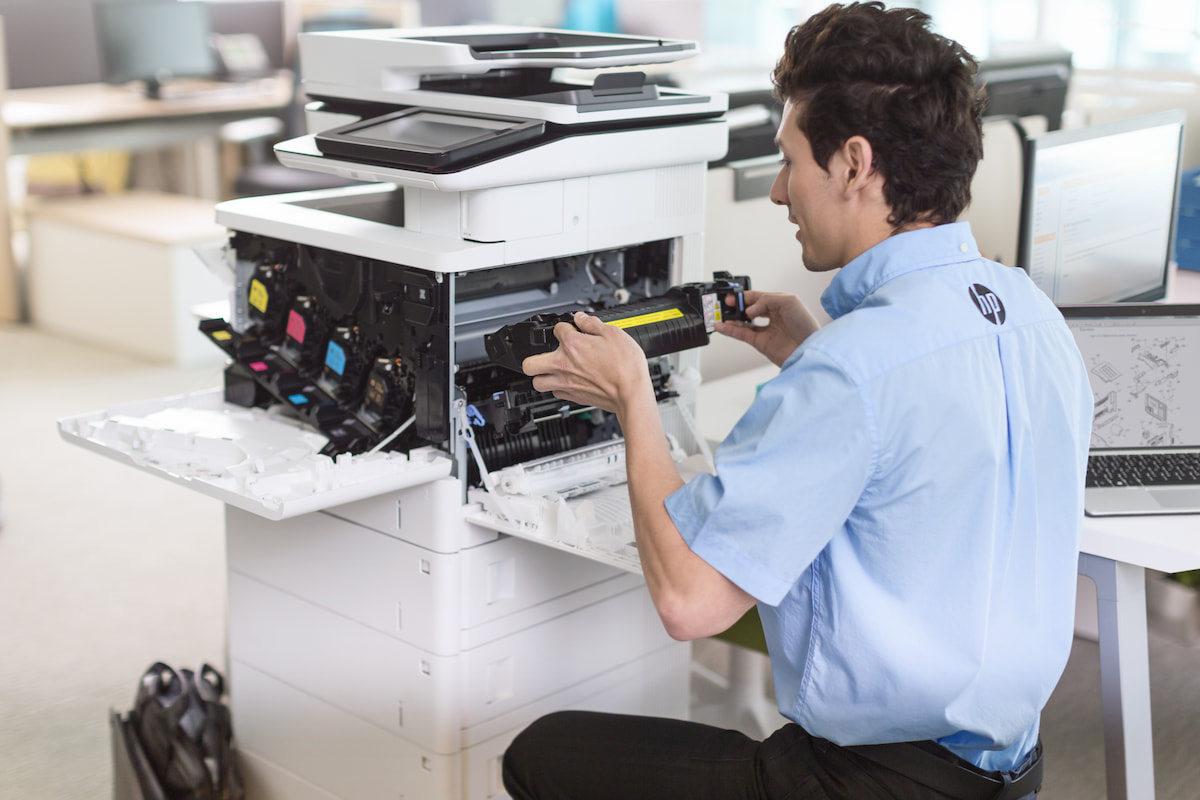 Onsite Printer Service Engineers
4 September 2023
Elevate Your Career with Apogee Corporation: Where Excellence Meets Innovation
Join the Champions: As the proud recipient of the Investors in Sales 2023 award and the respected PrintIT Awards for Employee Experience 2021, Apogee Corporation stands tall as a trailblazer in the realm of Managed Workplace, Managed Print, and Managed IT Services. With the unparalleled distinction of being Europe's Largest Multi-Brand solution, we're igniting the path forward with our dedication to excellence.
Fueling the Future with HP Inc: Proudly an independent subsidiary of HP Inc, one of the world's foremost technology giants, we embrace the power of innovation. Our collaboration fuels your access to the latest technological marvels, all seamlessly bolstered by our industry-leading service operations.
Championing Sustainability and Community: Our commitment to sustainability resonates through our vibrant involvement in frequent community and charity initiatives. We're not just shaping the future of business; we're shaping the future of our world.
Diversity, Equity, and Inclusion Pioneers: At Apogee Corporation, diversity isn't just a word – it's a cornerstone of our identity. We champion equity, welcome inclusion, and foster a culture of originality that empowers you to be your true self.
Investing in You: We're not just a workplace; we're a launchpad for your potential. Our recent investment of £250,000 in employee training and development showcases our commitment to nurturing your skills, knowledge, and experience.
Pioneers Wanted: We seek trailblazers, visionaries, and difference-makers who are ready to transform their careers and leave an impact. Our employees are the lifeblood of our success, and your journey with us holds boundless possibilities.
Step into Possibility: When you step into Apogee Corporation's world, you're stepping into a realm where everything is possible. Your aspirations are our ambitions, and the opportunities that await are truly limitless.
Job Overview:
Are you a qualified accountant with a passion for precision and a knack for transforming financial data into strategic insights? We are thrilled to invite a motivated individual to take on the role of Management Accountant within our innovative organisation.
Reporting to the Head of Financial Planning and Analysis (FP&A), you'll play a pivotal role in driving the production of management accounts across a diverse range of subsidiary undertakings, all contributing to our Group's financial success.
Key Responsibilities:
Coordinate creation of P&L and management accounts.
Collaborate on balance sheet tasks for accuracy.
Improve balance sheet commentaries and guide junior staff.
Drive efficient month-end close.
Handle audit inquiries confidently.
Provide real-time insights to stakeholders.
Set example with timely reviews.
Innovate management accounts processes.
Meet month-end deadlines effectively.
Support Finance team members.
Take on ad-hoc reporting and projects.
Desired Skills and Qualifications:
Hold a recognized accounting qualification (CIMA, ACCA, ACA, or equivalent), showcasing your commitment to excellence.
While prior experience in a similar role is advantageous, we also welcome enthusiastic individuals ready to learn and contribute.
Possess a keen analytical acumen that can decipher complex financial data with finesse.
Navigate Microsoft 365 effortlessly, utilising its suite of tools to elevate your performance.
Communicate with flair, both in verbal and written forms, establishing your presence as an effective collaborator.
Exemplify an unparalleled attention to detail, ensuring the accuracy of every financial facet.
Thrive in the fast-paced world of tight reporting deadlines, leveraging your composure to excel.
If you're ready to embark on a journey where your financial prowess drives innovation and propels growth, we invite you to seize this opportunity and become an integral part of our team. Apply now and let your financial expertise take centre stage!
Unlock an Array of Exceptional Benefits at Apogee Corporation
Work-Life Harmony: Enjoy flexible options for a balanced lifestyle.
Time to Recharge: Get 33 days off per year
Family-Focused Care: Enhanced support for loved ones.
Community Champions: 2 paid days for volunteering.
Secure Your Future: Comprehensive pension and life assurance.
Elevate Your Expertise: Sponsored development and memberships.
Holistic Support: Virtual GP and well-being resources.
Mental Health Matters: Guidance through challenges.
Elevate Your Commute: Cycle2work and discounted gym.
Clear Vision: Eye care vouchers and health discounts.
Stay Resilient: Free flu vaccinations for year-round health.
Celebrate Together: Dynamic employee events.
Shop Smart: Exclusive tech offers with discounts.
Embrace Inclusivity: Fostering a diverse workplace.
Your Voice Matters: Exceptional reviews on Glassdoor and Trustpilot.
Customer Excellence: Recognized for exceptional service.
At Apogee Corporation, we're dedicated to embracing diversity, equality, and flexible working options. As an equal opportunity employer, we welcome every applicant to our journey of innovation.