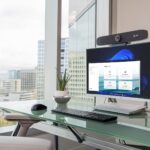 Technical Automation Manager
7 November 2023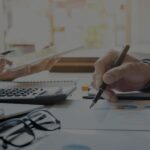 Customer Service Administrator
10 November 2023
Excellent and competitive Salary + Car / Car Allowance + Commission
About us:
Winner of the Investors in Sales 2023 and Winner of the PrintIT Awards for Employee Experience 2021, Apogee Corporation provide Managed Workplace, Managed Print and Managed IT Services with Europe's Largest Multi-Brand solution. As an independent subsidiary of HP Inc, we have the advantage of being part of one of the world's leading technology companies, with instant access to the latest innovation all supported by our market leading service operations.
We are committed to our sustainability objectives and are involved in frequent community and charity initiatives to support our vision. We are passionate about diversity, equity, and inclusion with a culture of originality. Our recent investment of £250,000 in employee training and development highlights our commitment to investing in enhancing the skills, knowledge, and experience of our employees.
Our culture allows you to innovate and develop your career with the support of an expanding corporate and progressive organisation. We are looking for inspiring and pioneering individuals, who want to make a difference in their careers as well as in the world around them. We are proud of all our employees, who are at the heart of what we do. If you become part of our journey, everything is possible, and the opportunities are endless.
Job Purpose:
Are you ready to be at the forefront of transforming businesses in the digital era? We are seeking a dynamic and talented Document Workflow Specialist to join our team at Apogee. This unique role blends presales expertise with workflow optimisation, offering an exciting opportunity to design innovative digital service solutions tailored to our clients' needs.
Key Responsibilities:
Presales Engagement: Collaborate with the presales team to understand client needs, participate in client meetings, and identify opportunities for digital service solutions.
Workflow Analysis: Conduct in-depth analysis of client workflows and processes to optimise efficiency and productivity.
Solution Design: Work closely with clients to design digital service solutions aligned with business objectives, considering scalability, security, and user experience.
Technical Expertise: Provide technical guidance to clients and internal teams, ensuring a smooth transition from concept to execution. Solid background in workflow environments, VMWare, virtualisation technologies, Microsoft Azure, and Windows Server OS.
Documentation: Create detailed solution documentation, including workflow diagrams, technical specifications, and project plans.
Prototype Development: Develop prototypes and proof-of-concept solutions to showcase the feasibility and benefits of proposed digital services.
Collaboration: Work with cross-functional teams to ensure effective implementation of digital service solutions.
Client Education: Educate clients on the value of digital services, explain technical aspects clearly, and provide ongoing support. Manage client satisfaction throughout engagement and post-engagement cycles.
Market Research: Stay up-to-date on products, services, and technologies across Apogee's portfolio, industry trends, and best practices.
Experience & Skills Required:
Proven experience in document workflows, focusing on digital services.
Strong understanding of workflow optimisation and business process analysis.
Proficiency in cloud platforms (AWS, Azure, Google Cloud) and web-based integrations (API, SOAP, etc.).
Passion for technology and keeping up with emerging technologies.
Excellent communication and presentation skills.
Willingness to travel when required.
Benefits:
-Flexible working options
-33 days holiday including bank holidays
-Holiday purchase scheme
-Enhanced family friendly benefits (maternity, adoption, paternity and IVF)
-2 paid days off per year for voluntary work to support our local communities
-Pension scheme
-Life assurance 4 x salary
-Sponsorship for professional development and memberships
-Employee Assistance Programme, including access to a virtual GP and financial wellbeing support
-Mental health first aider support programme
-Cycle2work scheme
-Discounted Gym Membership
-Eye care voucher scheme
-Free flu vaccinations
-Employee social events and recognition activities throughout the year
-HP Employee discount programmes
-Mobile phone discounts
We are a Disability Confident Committed Employer
Please take the time to look at our excellent Glassdoor and Trustpilot reviews We have been awarded "Customer Experience Foundation Membership" showing our commitment to excellent customer service.
Apogee Corporation is committed to creating a diverse and inclusive environment and is proud to be an equal opportunity employer. We welcome all applicants and are open to considering flexible working options