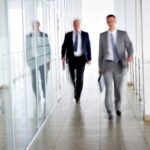 Junior Account Manager
15 November 2023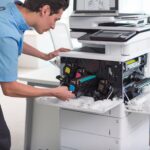 Trainee Service Engineer
20 November 2023
Bonhill, London
Excellent and competitive Salary
About us:
Winner of the Investors in Sales 2023 and Winner of the PrintIT Awards for Employee Experience 2021, Apogee Corporation provide Managed Workplace, Managed Print and Managed IT Services with Europe's Largest Multi-Brand solution. As an independent subsidiary of HP Inc, we have the advantage of being part of one of the world's leading technology companies, with instant access to the latest innovation all supported by our market leading service operations.
We are committed to our sustainability objectives and are involved in frequent community and charity initiatives to support our vision. We are passionate about diversity, equity, and inclusion with a culture of originality. Our recent investment of £250,000 in employee training and development highlights our commitment to investing in enhancing the skills, knowledge, and experience of our employees.
Our culture allows you to innovate and develop your career with the support of an expanding corporate and progressive organisation. We are looking for inspiring and pioneering individuals, who want to make a difference in their careers as well as in the world around them. We are proud of all our employees, who are at the heart of what we do. If you become part of our journey, everything is possible, and the opportunities are endless.
Job Purpose:
To produce and finish all types of work that are received in digital format in accordance with apogee processes and procedures, and of a quality standard required according to client specification. Making sure all documents printed are packaged and clearly marked in relation to the electronic data received
Setting up and printing from digital format.
Preprint document Manipulation.
Ensuring optimum running of printers and equipment.
Ensuring work produced is finished to a high standard.
Communicating with line manager and clients when necessary.
Ensuring good and clear presentation of documents are returned to the client.
Ensuring deadlines met and accuracy maintained.
Handing over work clearly and correctly to the incoming shifts.
Experience & Skills Required:
Good all round knowledge of pre-print software ie
Fiery
Acrobat
Personalisation
Outlook
Good all round knowledge of print finishing ie
Guillotine
Perfect binding
Saddle stitching
Wiro/Comb
Good all round knowledge of print hardware ie
Ricoh 9200
Ricoh 7200
KM 6272
KM 7100
Accurate and literate.
Able to work well unsupervised within a team.
Able to work under pressure
Flexible
Organised
Benefits:
-Flexible working options
-33 days holiday including bank holidays
-Holiday purchase scheme
-Enhanced family friendly benefits (maternity, adoption, paternity and IVF)
-2 paid days off per year for voluntary work to support our local communities
-Pension scheme
-Life assurance 4 x salary
-Sponsorship for professional development and memberships
-Employee Assistance Programme, including access to a virtual GP and financial wellbeing support
-Mental health first aider support programme
-Cycle2work scheme
-Discounted Gym Membership
-Eye care voucher scheme
-Free flu vaccinations
-Employee social events and recognition activities throughout the year
-HP Employee discount programmes
-Mobile phone discounts
We are a Disability Confident Committed Employer
Please take the time to look at our excellent Glassdoor and Trustpilot reviews We have been awarded "Customer Experience Foundation Membership" showing our commitment to excellent customer service.
Apogee Corporation is committed to creating a diverse and inclusive environment and is proud to be an equal opportunity employer. We welcome all applicants and are open to considering flexible working options